We Focus on building a Strong business for You.
A very warm welcome to Amrut Technologies – a one-stop solution to all your needs. We started our journey in the year 2019 to provide world-class digital solutions. Our aim is to disrupt the IT world by providing perfect solutions at the right time to solve the hurdles faced by our clients in order to generate success for them.
From just 2 people in the beginning, right now, Amrut Technologies has a team of 15+ exemplary and extraordinary IT professionals who have mastered the art of carving out innovative solutions for accomplishing our clients' requirements.
Our journey was not easy. In fact, we have just started to create a name for ourselves. But we believe that with the right set of ethics, a positive attitude, and dedicated work we will touch the sky one day.
Our Mission – To continuously create a digital legacy for our clients, to tell their brand stories to the world and partner with them in their success.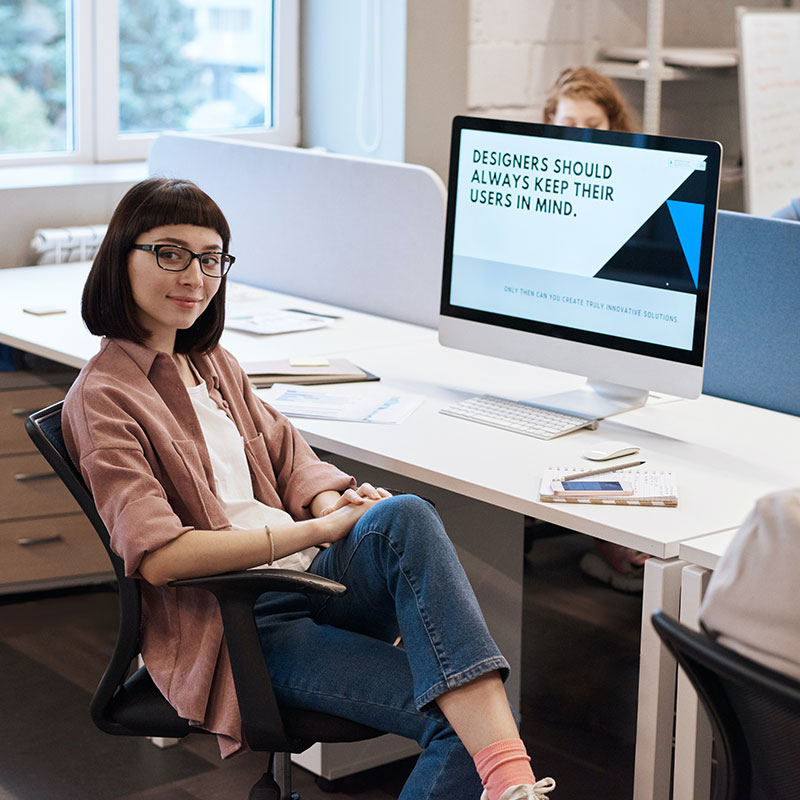 We know that the user is in the center of every business.
At Amrut Technologies, we take our clients as our First Priority. For us, a project starts with You, Your Business Hurdles, Your Goals, Your Experience, and Your Feedback. We want to be your Success Partners.
Our wide range of Experience across various domains and niches made us your preferred partner. We not only bring this rich Experience but also bring Pre-Validated Strategies for Success.
We believe in quality work for the First Time and Every Time. Great Quality is what segregates you from your Competitors. In order to create a loyal client base, Quality is our first bet.
We at Amrut Technologies believe Website/ App Designing is an art. It is important for us to stick with the basics along with modern concepts to create a perfect execution blend for you.
If you want to discuss your requirements in detail, Please feel free to contact us. You can also leave your details and our Team will contact you to take it further.
Ready to Grow Your Business?
Please do share your requirements so that we can study the same and do our Homework before discussing the strategy to take it forward!